Who Is Eligible?
Active Duty Military, Retired Military
Reservists / National Guard
What Properties Are Eligible?
Marketplaces within 25 miles of military installations
Priced within 5% of the Market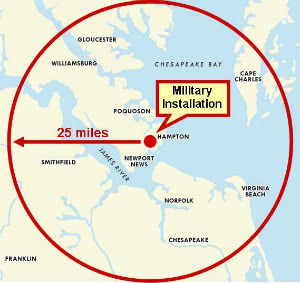 How Do I Get Into the Program?
Buyer Benefits
When you purchase a home using Prudential Towne Realty's unique Military AdvantageSMProgram, you can be assured that it has met certain criteria that benefit military personnel and their families. Additionally you may receive:
Customer Credit
$575* on purchase price up to $200,000
$1,075* on purchase price $200,000 to $400,000
$1,575* on purchase price $400,000 and above
* applied to eligible closing costs, prepaids, or other Buyer existing consumer debt (VA loans only)
Seller Benefits
Prudential Towne Realty's new Military AdvantageSM Program will increase additional exposure for your home to the local military installation, as well as all personnel, whether active or retired, and their family members looking in this area.
Customer Credit
$175* on purchase price up to $200,000
$675* on purchase price $200,000 to $400,000
$1,175* on purchase price $400,000 and above
* applied to eligible closing costs and/or prepaids
– See more at: http://www.prudentialtownerealty.com/military-advantage-program.html#sthash.kjLkgEI6.dpuf